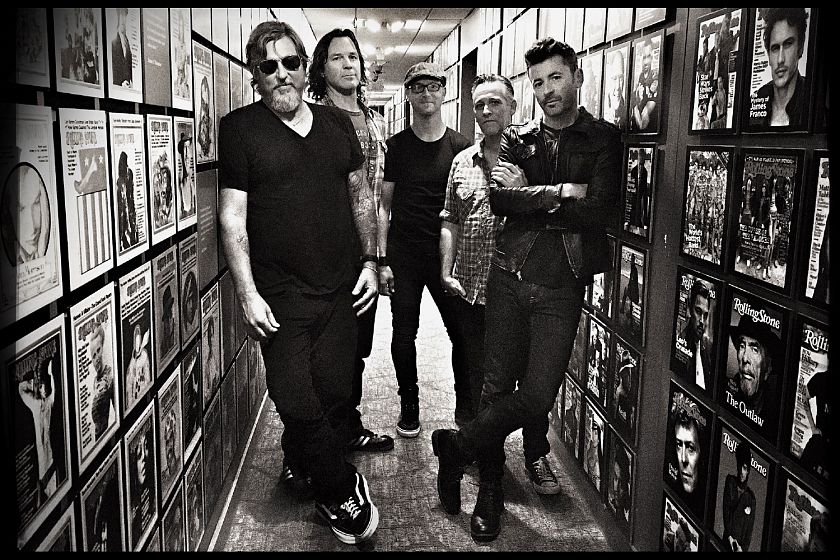 Dishwalla
Dishwalla
Dishwalla is a platinum-selling, award-winning Alternative Rock band based out of Santa Barbara, California. Since 2008, the band has toured extensively with original members Rodney Browning Cravens on guitar, Scot Alexander on bass, George Pendergast on drums, Jim Wood on keyboards, and Justin Fox as lead vocalist. They have a career spanning over 25 years and 5 critically acclaimed studio albums.
In 1994 Dishwalla signed to A&M Records and immediately began their successful launch into the music scene with a rendition of It's Going to Take Some Time that was chosen as a single for The Carpenters tribute album, If I Were a Carpenter, a live performance on the Jon Stewart Show, and MTV coverage.
When A&M released Dishwalla's debut album, Pet Your Friends, it lit up the airwaves in 1996 with their edgy smash-hit single Counting Blue Cars ("Tell Me All Your Thoughts On God"). With a gritty attitude and edgy musicianship reminiscent of past musical legends, Dishwalla's Alt-Rock sound was enough for music fans to crown Counting Blue Cars one of the most requested songs of that year. The track earned them a Billboard Award for "Best Rock Song" for 1996 as well as two ASCAP Awards for "Rock Track of the Year" in both 1996 and 1997, driving Pet Your Friends to sell more than a million copies worldwide.
Rock royalty, the band shared the stage with the likes of No Doubt, Sheryl Crow, Cheap Trick, Blind Melon, Lenny Kravitz, Gin Blossoms, and the Goo Goo Dolls, including a signature performance at the infamous Woodstock in 1998. Later that same year, the band released its follow-up album, And You Think You Know What Life's About, and recorded a fresh version of Policy of Truth for Depeche Mode's tribute disc, For the Masses.
Heavy touring and new releases found the band charting again on Billboard with the release of Opaline (2002), the acclaimed live album, Live…Greetings From The Flow State (2003), and their self-titled Dishwalla in 2005.
Their edgy, yet melodic, signature sound became part of the soundtrack of a generation being featured in hit movies such as Empire Records, Blast from the Past, The Avengers, Stir of Echoes, American Pie, The Banger Sisters, as well as TV shows such as Smallville, The OC, NCIS, Charmed (musical guest), written into the plot of How I Met Your Mother on CBS, and recently, NFL football and the CW sci-fi series, Pandora.
In the summer of 2017, Dishwalla released their critically acclaimed 5th full-length studio album "Juniper Road" through Pavement Entertainment/Sony, produced by Sylvia Massy (Prince, Tool, Red Hot Chili Peppers), and recorded at Rock legend Eric Burdon's retreat in Joshua Tree, CA.
Modernly, the band continues to tour extensively World-wide, sharing the stage with many notable friends such as Eric Burdon, Collective Soul, Vertical Horizon, Tonic, Stroke 9, Nine Days, Fuel, Marcy Playground, Candlebox, Gin Blossoms, Alien Ant Farm, including a special hometown appearance at the Santa Barbara Bowl with Tears for Fears.
Over the span of their 25 year career, the band has survived the usual drama of personnel and record label changes. Dishwalla's music helped define the sound of a generation. Their music is timeless, and Counting Blue Cars' recurrent airplay on Triple A and Hot A.C. radio are a testament to this. Dishwalla pop-culture references, songs, and videos continue to be a part of the daily lexicon of online social media. Fans from around the world stream their music millions of times per month.
Touted by fans and industry alike as one of the best live bands to come out of the 90's, Dishwalla is here to stay, with the stories and bruises to prove it.