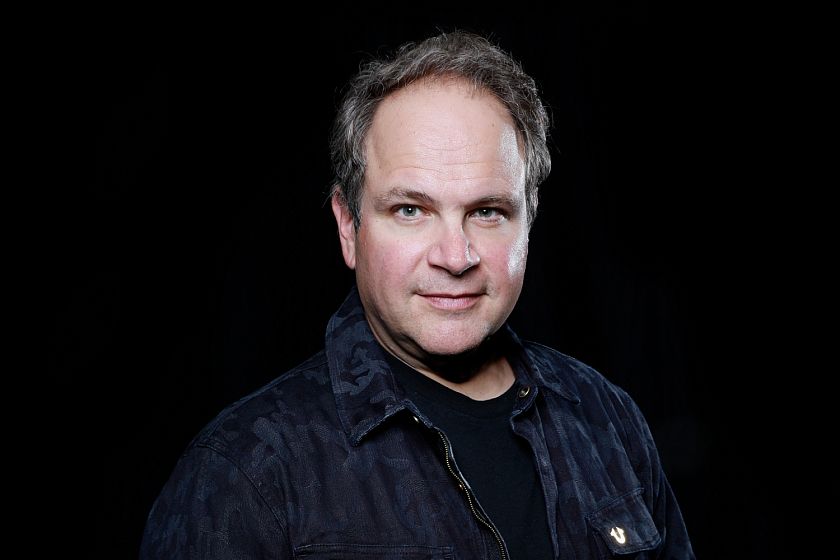 Eddie Trunk
Eddie Trunk
Eddie Trunk is a 40+ year music industry veteran who began his career in 1983 and has built a reputation for being one of the most respected personalities in the world of Rock, Hard Rock and Heavy Metal. Eddie has spent time as a record executive and has also worked in artist management, but has really found his calling as a broadcaster, host and interviewer on radio and TV.
Eddie began his broadcasting career in 1983, after convincing the execs at his favorite local radio station, WDHA in NJ, to allow him to produce a hard rock/heavy metal specialty show – one of the first of it's kind. That show continues to this day under the banner of Eddie Trunk Rocks (also labeled Friday Night Rocks in NYC). "Eddie Trunk Rocks" originates out of New York City, the number one radio market, on Q104.3 and is syndicated nationally and heard on more than 35, stations including other top 10 markets such as Boston. The 3 hour weekly show includes new and classic hard rock music hand picked by Eddie as well as news making artist interviews and more. It is also available on various streams free. It is among the first ever radio shows in history to focus on hard rock.
Eddie also hosts Eddie Trunk Live, a weekly live music, talk & interview show every Monday night (5-8PET/ 2-5P Pacific) on SiriusXM satellite radio channel 39 (Hair Nation), which is branded "Trunk Nation" during his program. The show has become appointment listening throughout America and Canada due to its in depth interviews, commentary and wide ranging guests and audience calls. It is one of satellite radios few live interactive shows on a music channel and features Eddie's brand of "music and talk that rocks". It has been on air since 2002.
In 2002 Eddie took the leap into television after being hired as a host on VH1's sister station, VH1 Classic, where Eddie was regularly seen hosting the interview series Hanging With, as well as appearing on many of the station's other segments and specials. From 2008-2015 he was host and co-producer of the hit series That Metal Show, the longest running program in the station's history. That Metal Show was seen around the world and was a favorite destination for many Rock/Heavy Metal fans and artists. Over more than 120 episodes the show featured the biggest names in all genres of rock music. VH1 Classic was terminated as a channel in August of 2016 ending the program with the end of the network.
Eddie is armed with a true passion for the music he so feverishly champions. A true scholar of the genre, his encyclopedic knowledge of both it's history and it's current events has led him to be widely regarded as one of it's foremost authorities by fans and artists alike. Consequently, it made perfect sense that Eddie would eventually turn his attention to writing. In 2010, Eddie added "author" to his list of media credits and released his first book "Eddie Trunk's Essential Hard Rock & Heavy Metal." The book was very well received by critics and fans alike. In 2013 the sequel, "Eddie Trunk's Essential Hard Rock & Heavy Metal Vol. 2," was released to equally strong sales and response. Both books were released by Abrams Publishing.
In 2014 after many requests Eddie added a weekly podcast to his outlets. "The Eddie Trunk Podcast" is produced by SiriusXM with new episodes every Thursday on their website as well as Itunes, Spotify and all major podcast platforms free worldwide. The podcast is typically top 10 on Itunes every week and features Eddie's commentary and a wide range of guests.
In 2016 Eddie was named host of the AXS TV series Real To Reel, which spotlights music documentaries of all genres.
In October 2016 Eddie became one of 3 daily live radio shows on the newly launched SiriusXM 24/7 music talk channel called Volume (106). Eddie was heard live daily hosting Trunk Nation Monday-Friday 2-4PM ET (replay 10-Mid ET) taking calls, doing interviews, and providing commentary on all things rock with a wide variety of the biggest names in rock. In August of 2022 Volume was discontinued by SiriusXM as a broadcast channel and Eddie's show was moved and is now heard daily 3-5P ET on Faction Talk 103 as well as streaming and On Demand on the SXM app Replays on 103 Mid ET daily). His interviews make world rock news almost daily.
July 1st 2018 AXS TV debuted TrunkFest hosted by Eddie Trunk. In this brand new TV series Eddie takes viewers on a tour of experiences at music festivals around the world. The program airs various times and days on AXS or on their site. Eddie also has appears and consults on various music based documentaries, most recently the Dio documentary which he appears in, and several shows for Reelz , Paramount Plus and more channel related to music.
Eddie hosts countless rock shows, cruises and festivals on a regular basis. He also regular appears on the road performing live speaking shows. In 2023 Eddie reunited with his former That Metal Show hosts Don Jamieson and Jim Florentine for a new YouTube rock talk/interview show called That Rocks!