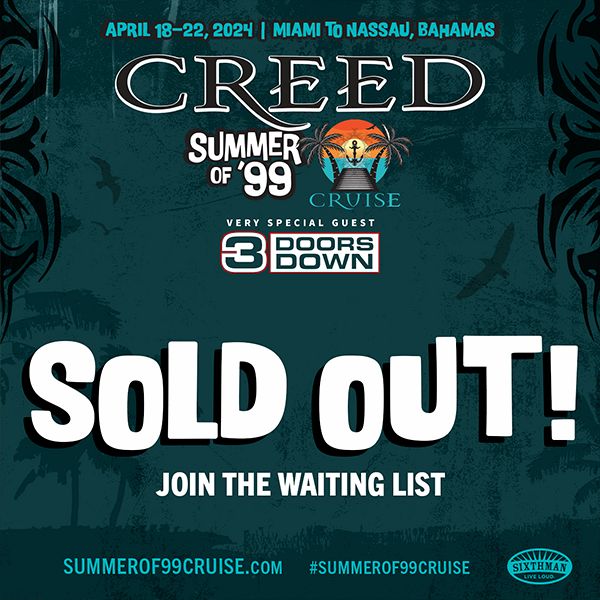 Week 1: Miami - We are SOLD OUT!
Tuesday, July 25, 2023
Hey Creed Nation!
You read that right, we have officially sold the last stateroom on Summer of '99 Cruise Week 1: Miami!
Dry those eyes, that doesn't mean there won't be a chance to join us in the future! Check out all of the details below on how you can join the Waiting List and have a chance to sail with us.
Learn more about the waiting list